Schools Grow Inclusion for IDPwD 2021
A huge shout out to all the wonderful schools and students who celebrated International Day of People with Disability (IDPwD) 2021 by holding events, completing activities in the classroom and entering the Grow Inclusion Schools Competition.
Each year, the competition is an opportunity for schools to start a conversation about disability and encourage respectful and inclusive attitudes and behaviours from a young age. In 2021, the theme 'Grow Inclusion' was used as a way to symbolise attitudinal growth and encourage inclusion to flourish.
Teachers and students were asked to submit a video or written entry to show what IDPwD means to them and how they grow inclusion in their schools and communities. There was also an individual category for students to enter a drawing or artwork for IDPwD with the Grow Inclusion theme.
We received a number of incredible entries in 2021, which made the judging process very difficult. However, we were pleased to announce the following winners:
Schools category
Burwood Girls High School – joint winner
for their video entry featuring the Burwood Girls High School Inclusive dance ensemble

Holy Family Catholic Primary School – joint winner
Student category
Braxton Evans, St Francis Xavier School Woolgoolga – winner year K-3 category
for "Everyone Grows Different"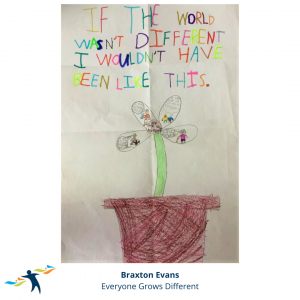 Amelia Vulin, Applecross Primary School – winner year 4-6 category
for "Let's Grow and Fit Together"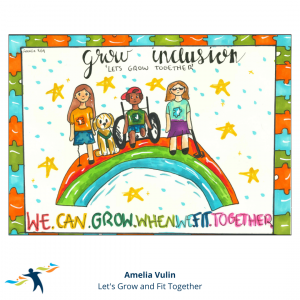 Leylan Loguancio, Fitzroy High School – winner year 7-12 category
for "Grow Inclusion, Celebrate Diversity"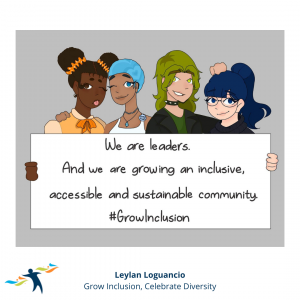 Congratulations to all of the winners! Burwood Girls High School and Holy Family Catholic Primary school each won $4,000 worth of accessible learning resources. The winners of the student competition each won a $250 gift voucher.
Thank you to everyone who entered the 2021 competition, we were blown away by the creativity and quality of the entries we received. Stay tuned for the 2022 IDPwD Schools Competition!