Dylan Alcott 2017 Patron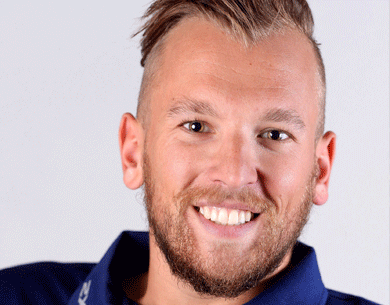 G'day, my name is Dylan Alcott and I am proud to be the patron for the International Day of People with Disability 2017!
Now in its 25th year, this official day celebrates the achievements, contributions and abilities of people with disability.
Did you know that 1 in 5 Australians have a disability?
And would you believe that disability still seems to be a topic that no one wants to talk about?
Growing up with a disability, I have experienced self-doubt and had low expectations of what I could achieve.
My turning point was challenging my own perceptions and not letting my disability get in the way.
Today, as a successful Paralympian, I am proud to say that I am living my dream and I am passionate about helping others achieve theirs.
I want to encourage everyone to be more aware, understanding and accepting of people with disability during their everyday lives.
Therefore, I invite you to start the conversation, educate your friends and empower them to break down barriers, and help to remove the stigma.
It's ok to have a disability, so let's talk about it!
Please join me on 3 December 2017 to celebrate International Day of People with Disability.
Check out our website to find out more.
---
Dylan Alcott is one of Australia's most successful and well recognised Paralympians.
Born with a tumour wrapped around his spinal cord, Dylan survived a three year battle to live and has been achieving ever since.
Since the age of 13, Dylan, a dual Paralympian represented Australia on the international stage in both wheelchair basketball and wheelchair tennis. At the age of 17, Dylan became the youngest ever wheelchair basketball gold medallist at the 2008 Paralympic Games in Beijing. During the Rio Paralympic Games he became one of only a few athletes' to win two gold medals in two different sports, across two different games.
As well as being an acclaimed dual Paralympian, Dylan is an international speaker, radio broadcaster, disability advocate co-founder of Get Skilled Access, training provider in accessibility and disability education for corporations and governments specialising in customer service.
In 2016, Dylan was awarded Paralympian of the Year and GQ Sportsman of the Year.
Dylan is a passionate speaker trying to mainstream disability and alter and change the way people perceive disability and is the founder of the Dylan Alcott Foundation with a core focus of helping young Australians with disabilities in sport and study.
His first TED X talk in 2015 was outstanding. He has rapped with Wu Tang Clan, and set a trend for wheelchair crowd-surfing at Australia's biggest music festival.