The Awards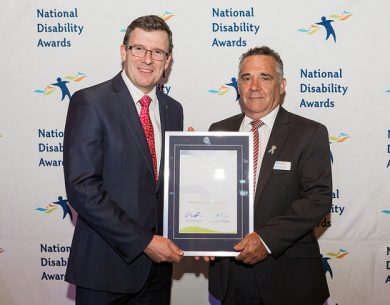 International Day of People with Disability (IDPwD) is a United Nations sanctioned day that occurs annually on 3 December.
The day celebrates and recognises the achievements, contributions and abilities of people with disability. The day also provides an important opportunity to raise awareness about disability issues more broadly across the community and, ultimately, to support the development of an inclusive Australian society.
The National Disability Awards (the Awards) are also held each year leading up to International Day of People with Disability celebrations.
The Awards aim to honour and recognise the outstanding achievements of individuals and organisations that have improved the lives of people with disability and thereby contributed to increased recognition of equality and human rights for all Australians.
The Award categories celebrate and acknowledge people and organisations who demonstrate excellence, passion, vision and a commitment to assisting people with disability to achieve their goals.
This year, 2016, the Awards ceremony was held at Parliament House in Canberra, on 7 November.
Nominations for the 2016 National Disability Awards are now closed. Find out more about the 2016 Finalists and Winners.