Karni Liddell 2016 Patron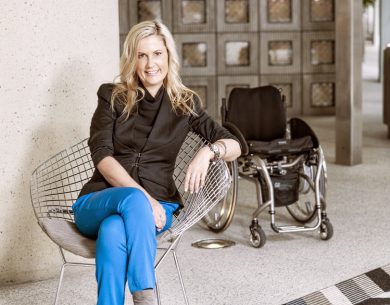 Karni's journey to become one of Australia's most successful Paralympians began very differently to most elite athletes. She was born with a neuro-muscular wasting disease and her parents were told that their first-born child would not walk, crawl or live beyond her teenage years.
Karni broke her first World Record at the age of 14 and went on to win medals at every Paralympic Games she competed in. Karni regards being captain of the best performing team at the Sydney 2000 Games to be her greatest achievement.
Karni has raised over $1million dollars throughout her career for the various disability charities she supports.
A highly acclaimed international speaker, radio broadcaster and social commentator, Karni is the National Disability Insurance Scheme (NDIS) QLD Ambassador, a member of Dame Quentin Bryce's Domestic and Family Violence Council,  and she sits on the United Nations Women's Board.
Karni was awarded the Pride of Australia medal, named Queensland Teacher and Trainer of the Year, and recently received the Alumni of the Year award for the faculty of health at the Queensland University of Technology.
In her first TED speech, watched by thousands of people around the world, Karni was delighted to receive a standing ovation.