Testimonials

Excellence in Justice and Rights Protection Award
2016 Joint Winner
Kairsty Wilson – AED Legal Centre, VIC
"Winning the 2016 National Disability Excellence in Justice and Rights Protection Award has been a major highlight of my career. At a personal level it has been an acknowledgement by my peers of the quality and value of my work in the area of disability, employment, human rights and anti-discrimination law.
"I think the award was recognition of the last 10 years of dedicated legal advocacy for people with disability. But over and above that I think that the award brought home a sense of achievement for the long hours, days, months and years spent juggling limited resources, fundraising and the very real needs of our clients to reach the goal of recognition of workplace rights for people with disability.
"At an organisational level, the award was also recognition of the team work of AED Legal Centre and the importance of the issues we cover. I am very privileged to be working with a team of dedicated and highly skilled professionals who continually show an unrelenting commitment to social justice helping disadvantaged individuals.
"Every time we win a case, negotiate an outcome or get a person with disability the help they need we celebrate a little victory. Each victory takes us to a better society where we all live as equals.  This Award was recognition of my belief that every person including those with disability has the same rights as each other!"

Lesley Hall Leadership Award
2016 Winner
Maurice Corcoran AM, SA
"I really appreciated the fact that the Awards are judged by our peers. People who are 'disability leaders' are drawn into the judging and assessment of the nominations to the various categories. The Awards night itself, held at the Great Hall at Parliament House, was a wonderful gathering of disability leaders from across the nation and that in itself brings a status to the event that stands alone.
"It was a great honour to receive my Award at such a gathering and I will always treasure the event itself. It was wonderful to be able to share the experience with my wife whose support was instrumental in me being able to undertake the various roles that were acknowledged through the Award."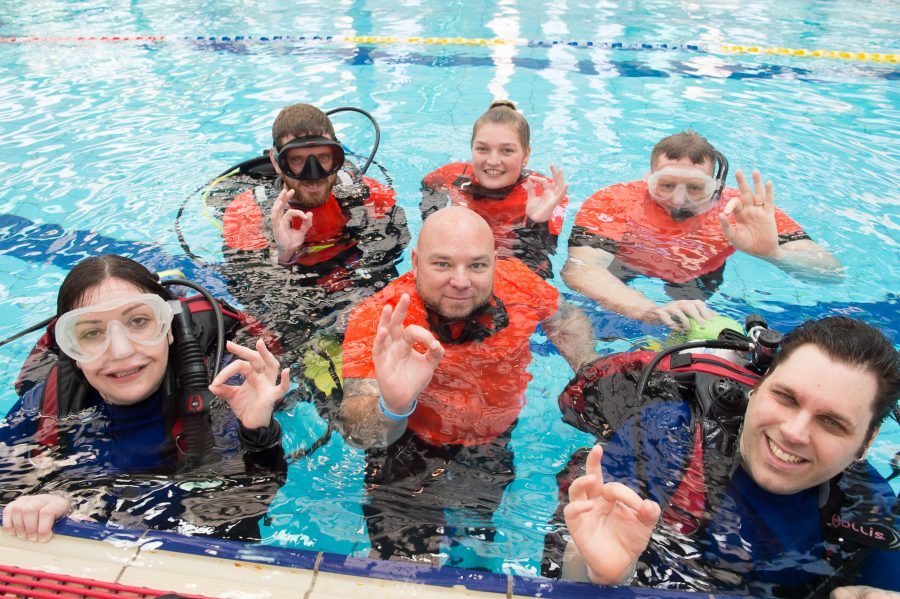 Excellence in Inclusive Service Delivery Award
2016 Joint Winner
Determined2, SA
"My Name is Peter Wilson, Managing Director of Determined2 and founder of the Immersion Therapy service. Last year Determined2 received the Excellence in Inclusive Service Delivery Award at the 10th National Disability Awards. I must say, the whole experience was a little surreal for a little guy just starting out in the service provider space.
"Winning this award meant so much more to me than a trip to Canberra, a lovely dinner and coming home with a trophy. As someone who was not expecting to win the award, it opened my eyes to what it really means to be inclusive. I believed as a business and service provider that we might not be doing anything that special as far as delivery. However, I soon learned from our clients that we were leading the pack.
"I have heard from many of our clients that not only do they love attending our service but for the first time in their lives they are not made to feel disabled or different. This ignited a real fire inside of me as I feel as though all people deserve the right to be treated as equal in all ways. We as service providers should modify and adapt to suit our clients, after all, they are the ones with the most experience in what does and does not work for them.
"After the awards, I could find doors that previously seemed hidden and speak to people who could help to make a difference. I felt an overwhelming desire to advocate for not just inclusion and equality, but equity. I do not want to be someone's voice, just the motivator for them to find theirs, along with opening the door to those who need to hear it.
"My hope is the awards continue to bring recognition to all those involved and they are used to gain support within local communities to bring better outcomes for all people. As I have become aware that people do not know what they do not know, it is our job as people who know to share our stories in the hopes that it will educate and motivate those around us.
"As someone who has survived a traumatic accident and learned to overcome many challenges in my daily life, it is important to remember that we are never defined by our limitations, only our ability to adapt and overcome them."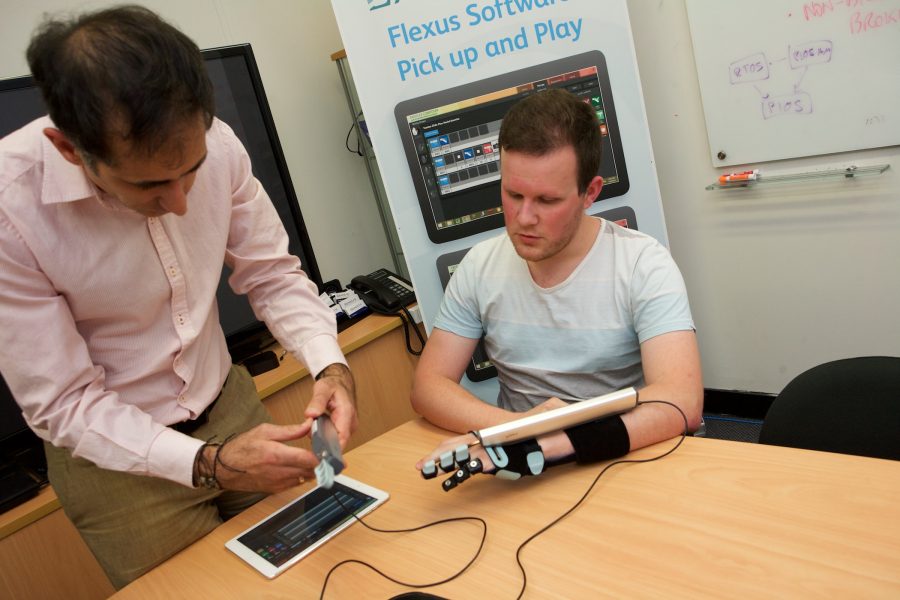 Excellence in Technology Award
2016 Winner
Dr Peter Puya Abolfathi, Healthcare Innovations Australia, NSW
"The 2017 National Disability Awards have been an incredible honour and an important event for my personal growth as well as for our efforts to bring the Exoflex® device to market. Looking back over a decade, one of the important "book ends" for the Exoflex when it was first started was the 2004 Eureka Prize for Inspiring Science. This initial recognition was pivotal for our community outreach and media exposure helping us secure commercial partnership from BES Rehab in the UK to fund and support the development of the Exoflex. Since then we have been tirelessly working to solve a myriad of technical, scientific and business related challenges to complete the development of this device and bring it to market. As we bring the development of the Exoflex to a close and gear up for production, the National Disability Award has become the other key "book end" given to us in recognition of this effort and the potential of our technology to bring inclusion and ability to people's lives.
"This award has been immensely validating to myself and everyone working on our project. It tells us that the community values thoughtfully developed technology aiming to improve lives of those otherwise excluded by disability. In addition, it affords us further credibility and exposure in our drive to communicate the aims of our work and the potential of our technology to go further in the future in helping bring function and ability back to those who need it. I am proud and grateful to have been honoured by the valuable award and by the growing attention the Exoflex receives from it. We look forward to acting as ambassadors to the National Disability Awards and the International Day of People with a Disability."