2017 National Disability Award Winners
Employer of the Year Award
Winner
Compass Group, QLD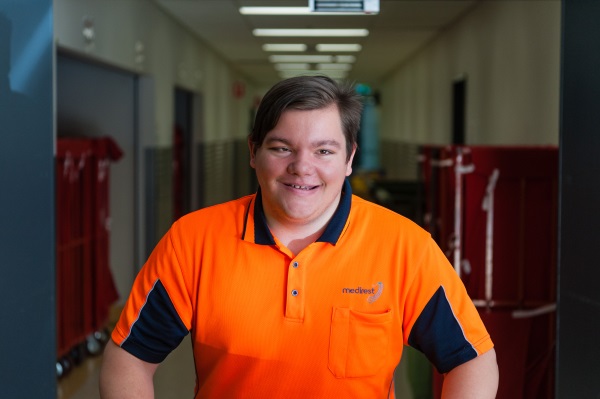 "We are proud to welcome people with disability to Compass Group, offering a flexible workplace where individual potential can flourish." Rosie McArdle, Executive Director Human Resources & Risk, Compass Group Australia
Compass Group is Australia's leading food services company, employing more than 10,000 people at over 480 locations across Australia.
Compass Group Australia is committed to giving people living with disability the opportunity to compete equitably for employment and enjoy satisfying careers. Through consultation with disability support agencies, Compass Group has developed a comprehensive program to support the successful transition of new employees with disability into employment.
Finalists
ANZ Bank, VIC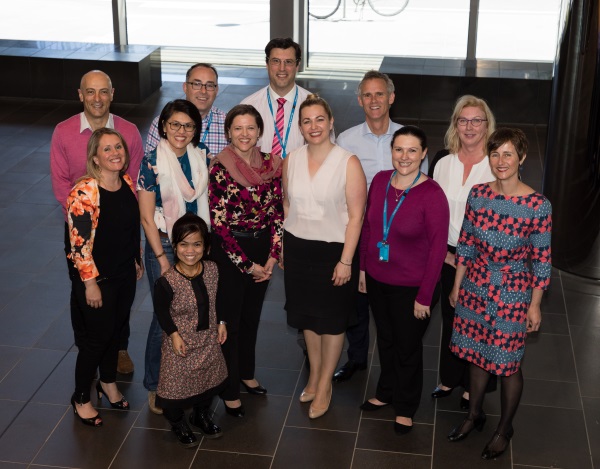 ANZ's strong progress in its goal to build an accessible and inclusive bank and be known as an employer of choice for people with disability is the result of a number of different inclusion initiatives.
In the past year, ANZ has improved accessibility for its customers and employees and exceeded its recruitment target for people with disability. ANZ has grown the number of employees sharing information about disability, from 1.6% in 2014 to 7.3% in 2016.
Family Chips, NSW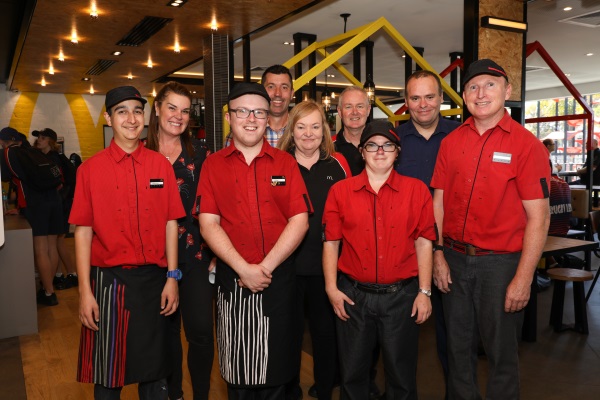 Job Centre Australia (JCAL) has been working with Family Chips who owns and operates seven McDonald's restaurants on the NSW Central Coast. Family Chips has worked to improve accessibility for its 1200 employees, 12% of whom have a disability, by modifying its work environment. Family Chips has created a supportive and encouraging workplace, in which people are treated equally and are able to succeed and grow in the workplace.
Community Excellence Award
Winner
Catia Malaquias, WA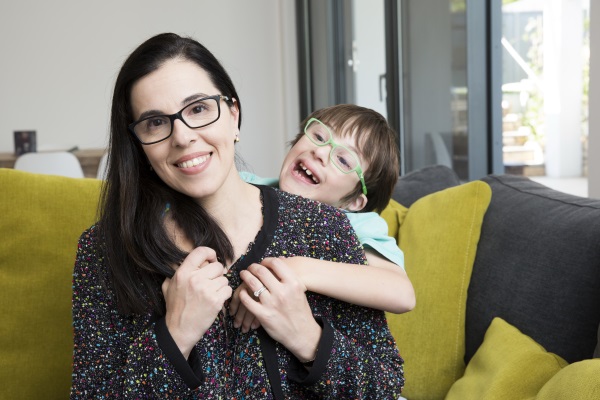 "The Awards are a great opportunity to bring attention to the need for a fundamental shift in attitudes to disability. I believe that inclusive advertising and media have real potential to accelerate the inclusion of people with disability." Catia Malaquias
Catia is an advocate working to ensure people with disability have equal access to educational opportunities, as well as representation in the media. She is a leading voice in Australia and internationally advocating for the inclusion of people with disability in mainstream advertising and media and has been involved in the inclusive advertising efforts of Kmart and Target in the last 18 months. Catia has also co-founded the Global Alliance for Disability in Media, which she helped launch in 2016 at the United Nations in Geneva.
Finalists
Julia Farr Youth, SA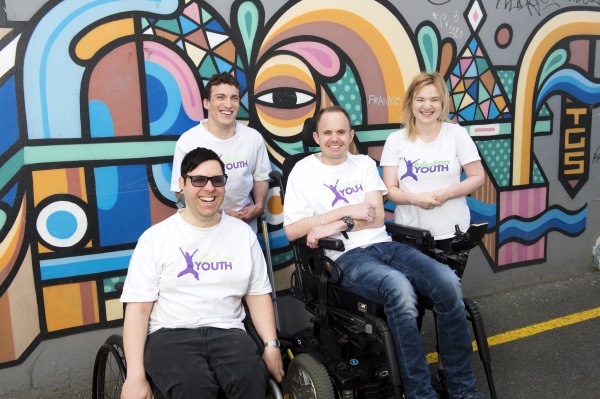 Julia Farr Youth (JFY) is a youth policy and initiatives committee in SA established in 2008 comprised of passionate young people living with disability from diverse backgrounds of lived experience, interests, educational and occupational expertise. JFY has undertaken a number of successful projects and initiatives, including a peer support network steered by peer leaders that enables young people living with disability to be more connected to each other and their community, as well as gain useful skills and knowledge.
Cricket Australia's National Inclusion Championships, VIC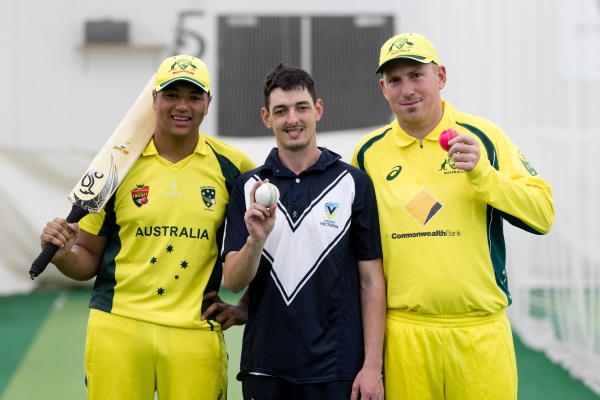 The ground-breaking National Cricket Inclusion Championships (NCIC) featured three divisions: blind and vision impaired, deaf and hard of hearing and cricketers with an intellectual disability. The inaugural competition, held in Geelong last January, marked the first time in Australian sporting history that these three divisions competed under the umbrella of a single national championships. With the help of more than 100 volunteers, the NCIC saw over 200 players, from 15 teams, representing 6 states, take part in a week-long competition that saw over 1000 runs made and 3 teams taking home silverware.
Excellence in Innovation Award
Winner
AbilityMate, NSW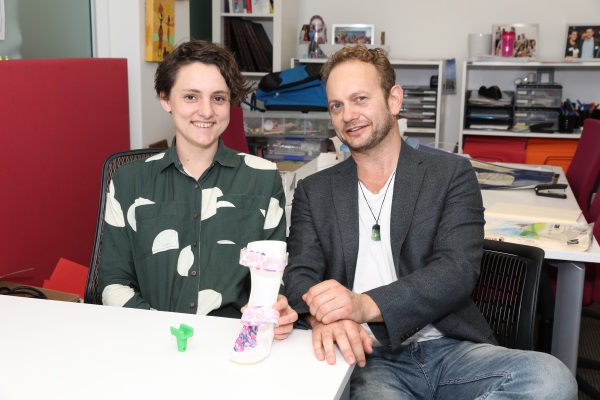 "We're living in an era of design where human invention, empowered by technology could reshape the lives of people with disabilities for the better." Melissa Fuller, co-founder AbilityMate
AbilityMate is a social enterprise that combines the power of 3D printing with human-centred design to co-create assistive technology with Australians with disability. In recent years, AbilityMate has undertaken a number of initiatives that focus on improving accessibility and innovating new assistive products. AbilityMate collaborates with people with disability, their families, healthcare providers and mission-driven organisations to ensure its products are human-centred, clinically-safe and fulfil the needs of the community. AbilityMate is focused on ensuring that custom-made assistive products can be accessed affordably by all.
Finalists
University of Melbourne, VIC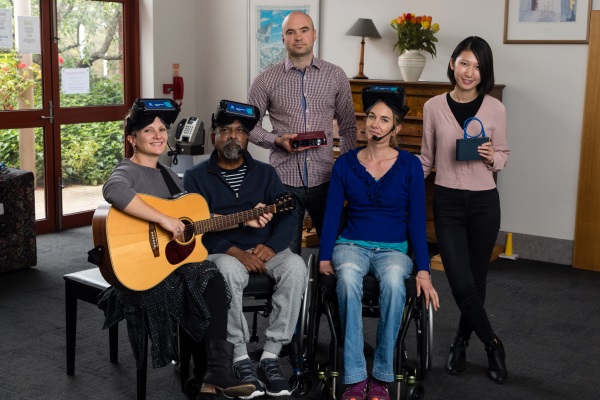 A team of researchers at the University of Melbourne has collaborated to develop a prototype to make online group singing possible for people with disability especially those with quadriplegia. Respiratory dysfunction is a major cause of illness and death following quadriplegia. Previous music therapy research has shown that group singing helps people with quadriplegia to breathe better, speak louder, and develop social connections. Singing with others provides many motivational and emotional benefits that cannot be achieved when singing in isolation.
Northcott, NSW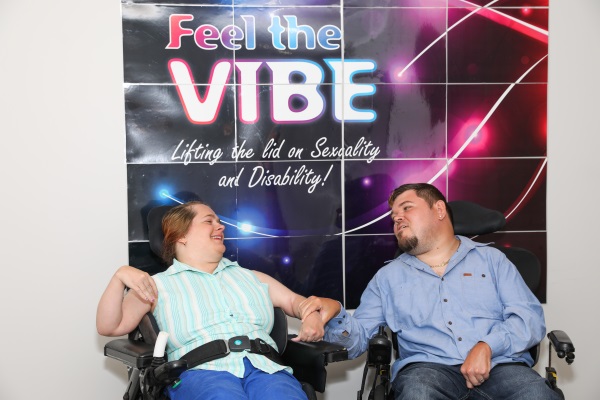 Northcott is a not-for-profit disability service provider that works with customers to realise their potential. Northcott learned that many people with disability encounter obstacles when attempting to develop, relationships, explore and express sexuality and accessing relevant information and services. Customers want to learn about sex and sexuality, health and wellbeing, intimacy, relationships, sex workers, sex toys and other functional aspects of sex.
In response to this Northcott created the 'Feel the Vibe' sexuality and disability model, based around a forum and expo where customers can ask questions, discuss concerns and lift the lid on disability and sexuality in a safe, sociable, friendly and supportive environment.
Excellence in Education and Training Award
Winner
University of Sydney—Centre Of Disability Studies, NSW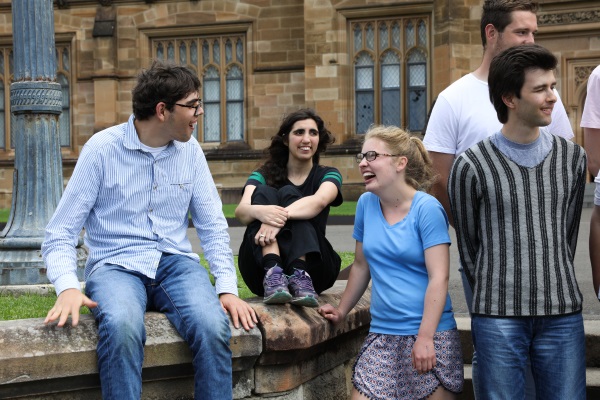 "Gaining recognition on the International Day of People with Disability for those students with intellectual disability who are attending undergraduate classes at the University of Sydney through the uni 2 beyond initiative is a milestone for inclusion within university settings." Professor Patricia O'Brien, Director, Centre of Disability Studies
uni 2 beyond is a two-year initiative that supports people with intellectual disability to experience university life at the University of Sydney. Students attend lectures and tutorials of their choice as audit students, and participate in university social life through engagement with mentors and other peers. In recent years, the uni 2 beyond initiative has expanded to offer service-learning projects and employment internships to students. It is one of only two inclusive education initiatives that operate within Australian universities and is the only one to offer internship opportunities.
Finalist
Deborah Pearce, SA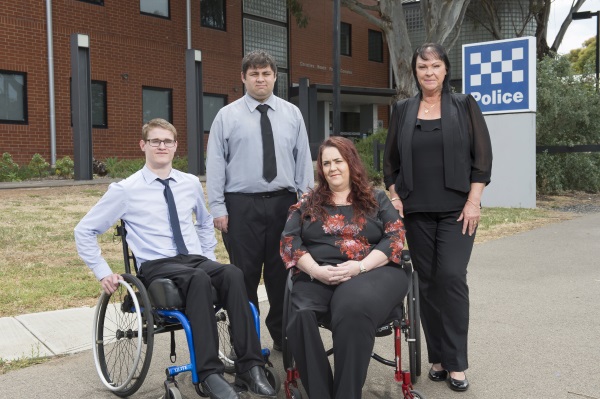 Deborah is known for conducting a work placement-based administrative training and development program to support employment opportunities for those with disability, injury, health conditions or long-term unemployment. With the support of Deborah's employer, South Australia Police, a partnership was formed in 1999 with CRS Australia to get the program up and running, and since 2015 the partnership has run in conjunction with Multiple Solutions. Since 1999, Deborah has trained over 150 people living with disability to gain new skills, knowledge and experience to support future job seeking opportunities. The majority of these people have been successful in gaining employment in both the public and private sectors, most notably with South Australia Police.
Lesley Hall Leadership Award
Winner
Sue Salthouse, ACT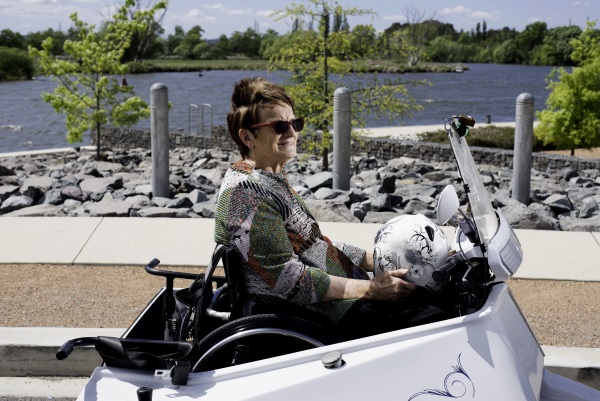 "Celebrating International Day for People with Disabilities is an important annual milestone. It gives us all a chance to reflect on the place of people with disabilities as citizens in our communities." Sue Salthouse
Sue is a leading advocate for change. The realisation of the human rights and fundamental freedoms of people with disabilities are on her agenda. She has extensive experience in advocacy and leadership roles in promoting equality for women and the full inclusion of people with disabilities in society. Sue has had many opportunities through her various positions including Chair of Women with Disabilities ACT, ACT Official Visitor for Disability and Co-chair of the ACT Disability Expert Panel advising the ACT Government on the implementation of the National Disability Strategy and the National Disability Insurance Scheme to partner with like-minded colleagues in furthering this work.